When I started this blog in April, I wasn't sure where it would lead me. It's been such an amazing experience. My next step is to open an Etsy store to sell the party printables. Creating my own line of party printables has been so much fun and I have some fun plans for what I am going to do with any profits from the sales, which I will be sharing with you soon!
I am currently trying to decide what types of party packages to offer, so I have been looking at popular themes for little girl and boy birthday parties. Today, I have compiled some of the most popular girl party themes. If there are some party themes for which you would like to have printables, please let me know!!
One popular party I have seen a lot of recently is a Rainbow themed party. Another twist on this party is using a rainbow color palette for an Art themed party.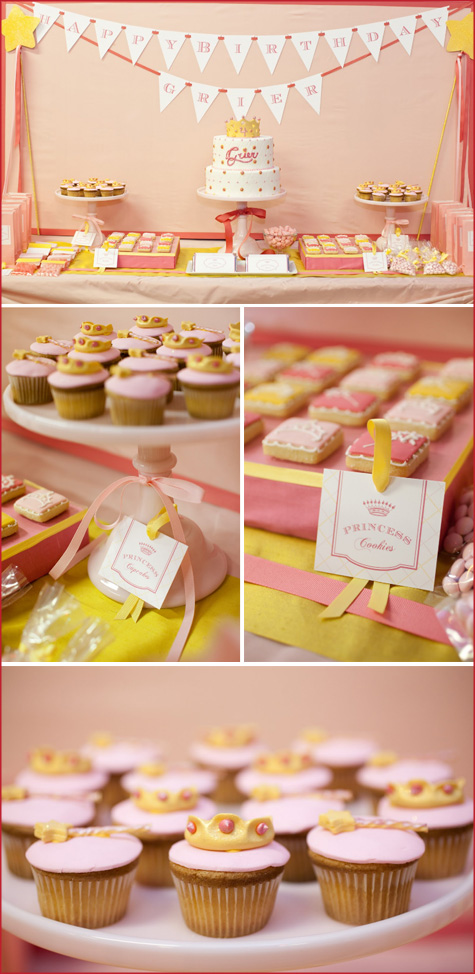 Spa Party
This spa party picture is from my daughter's 8th birthday. Spa themes are great for older girls. At this party, the girls enjoyed pedicures, making their own flip flops and chocolate or strawberry facials.
Since I have a little dancer, ballet parties are always near and dear to my heart. All that pink and luscious tulle makes for a beautiful party.
Parisian themes have been popular for bridal and baby showers for some time. But, a Parisian theme would be fitting for the more sophisticated girl. Or, even for a Fancy Nancy lover.

Looking for a great theme for a summer party or maybe to bring a summer-feel to your winter birthday? Luau parties can be fun anytime of the year.
Whether you want to host a vintage tea party or a modern, Alice-in-Wonderland inspired tea party, tea parties of all types are a hit with little girls.
If you have a crafty birthday girl, then a sewing party might be a fun idea. I love the beautiful details of this Sewing Party from Pure Joy Events. But, you could also plan another type of craft, such a scrapbooking or beading party.
A rock star party is perfect for aspiring singers and all-around divas. I've seen this party a lot recently, for girls of all ages. It allows the birthday girl and all her guests to be a STAR!
After my daughter saw this party, she declared that she wants to have a baking party for her birthday in February. It's a wonderful idea for all those girls who love playing in the kitchen. The garland in this party picture was made from cupcake liners and the flowers on the baking hats are cupcake liners and coffee filters.
Stay tuned for boy party ideas later this week! And, please let me know your ideas for great party themes!